Looking to buy that extra week for yourself
or refer family & friends?...
Visit Canadian Resort Development Association (CRDA)
for helpful information
Timeshare Ownership
Enjoy one or more weeks of prepaid vacation accommodation at
Holiday Park Resort.  Let us design a package to fit your budget.
An Interval International membership allows the opportunity to
exchange week(s) to hundreds of resorts worldwide.
View Holiday Park Timeshare Condo Floor Plans
View Timeshare Calendar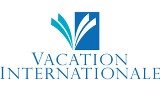 Vacation Internationale provides a welcoming community for members to enjoy regular vacations and leisure travel - enjoy life to the fullest!
Contact Belinda Riddell, Timeshare Membership Sales
Mon. - Fri. 8:30 am - 4:00 pm
Phone: (250) 766-4255 ext. 4418
Fax: (250) 766-5492